Perfect bathroom systems
Latest sanitary systems for your home and commercial spaces
View all solutions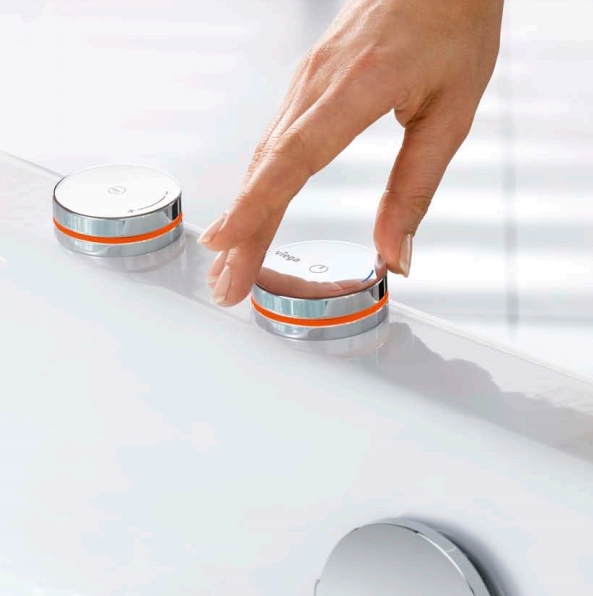 Multiplex Trio MT5
Water inlet, drain and overflow combined into one product. Multiplex Trio Visign MT5 is a new structural and designer concept from Viega and was produced in cooperation with design office Artefakt Industriekultur from Darmstadt. The task was to find a solution that presents a harmonic unit – without sacrificing quality – and also fits well with modern designer bathtubs.
These make convincing arguments that have already earned awards – the "Red Dot" for high design quality as well as the reputable "Design Plus powered by ISH" – for the innovative shower channel.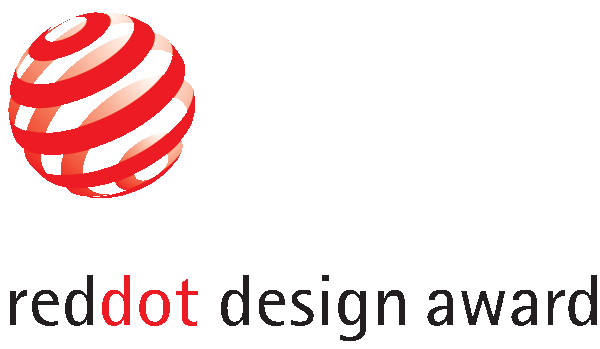 Viega Advantix Vario
The Viega Advantix Vario shower channel meets two requirements that up until now were not fulfilled in the market for shower channels. With flexible length dimensions, this fitting is fully adjustable on-site and modifications can be easily made after installation. In addition, the consistent and pure design is convincing: the grate (only four millimetres wide) enables discreet integration with the floor tiles.
These make convincing arguments that have already earned awards – the "Red Dot" for high design quality as well as the reputable "Design Plus powered by ISH" – for the innovative shower channel.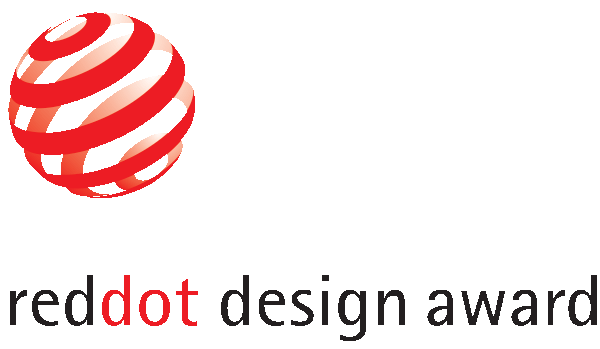 German quality pre-wall systems
Individuality is the all-important word when it comes to bathroom planning. Therefore, the solution you need is Steptec – the best the market has to offer in terms of creating individual or barrier-free (suitable for disabled users) pre-wall and separating structures (whether half-height, full-height or freestanding). The system consists of just two basic elements (a profile and connectors), yet it provides an astounding level of design freedom.
The principle: innovative trapezoidal connectors are used to join the system profiles together with 90° or 45° angle-butted edges. This means pure flexibility. The Steptec system is equipped with the water-saving Viega Visign 2 concealed flushing cistern, which adds even more benefits.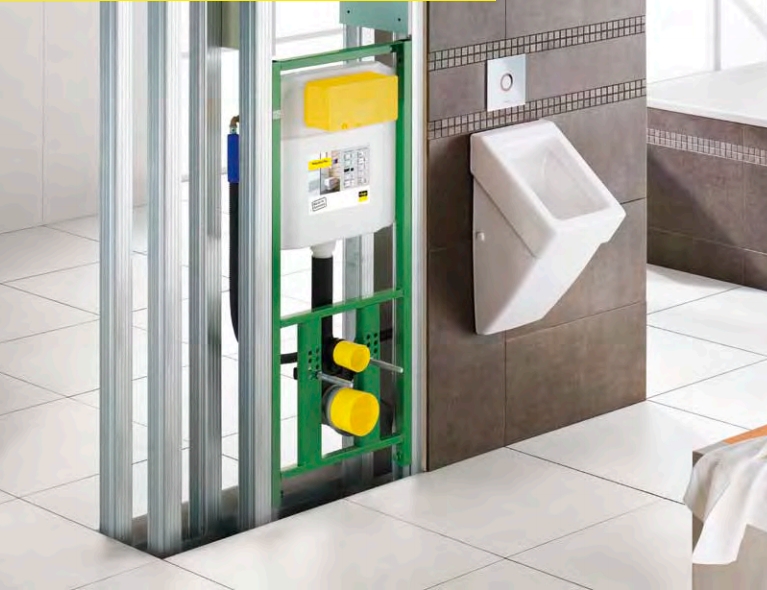 Fine actuating panels
Black tiles, black washbasins or bathtubs – this colour is unrivalled for its elegance and creativity and has now arrived in the bathroom. To match these options, Viega has now expanded the successful actuating panel series Visign for Style 10 with the complementary and elegant colour black. These offers are completed with the corresponding actuating panels for the urinal and present ample design creativity for bathroom interiors.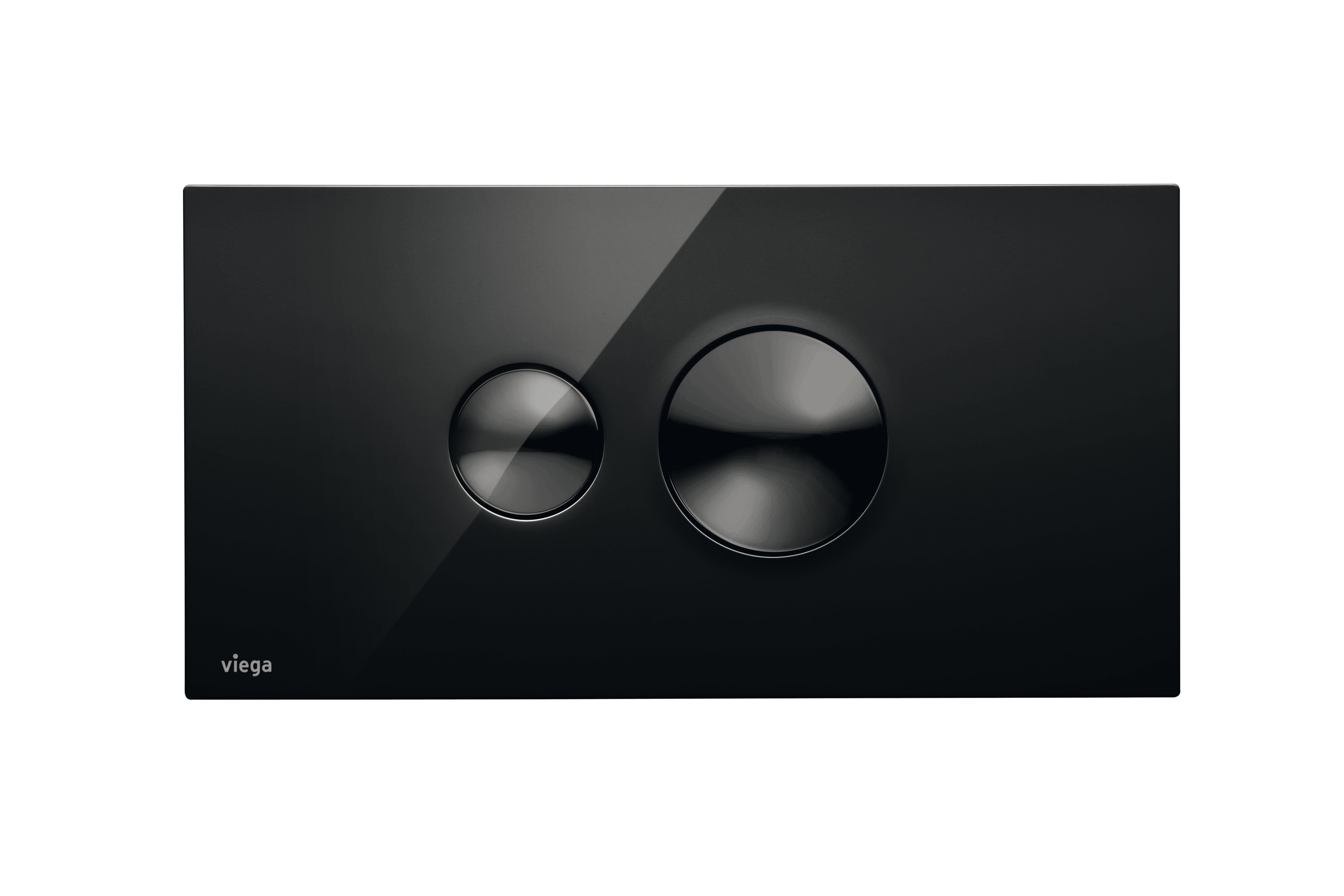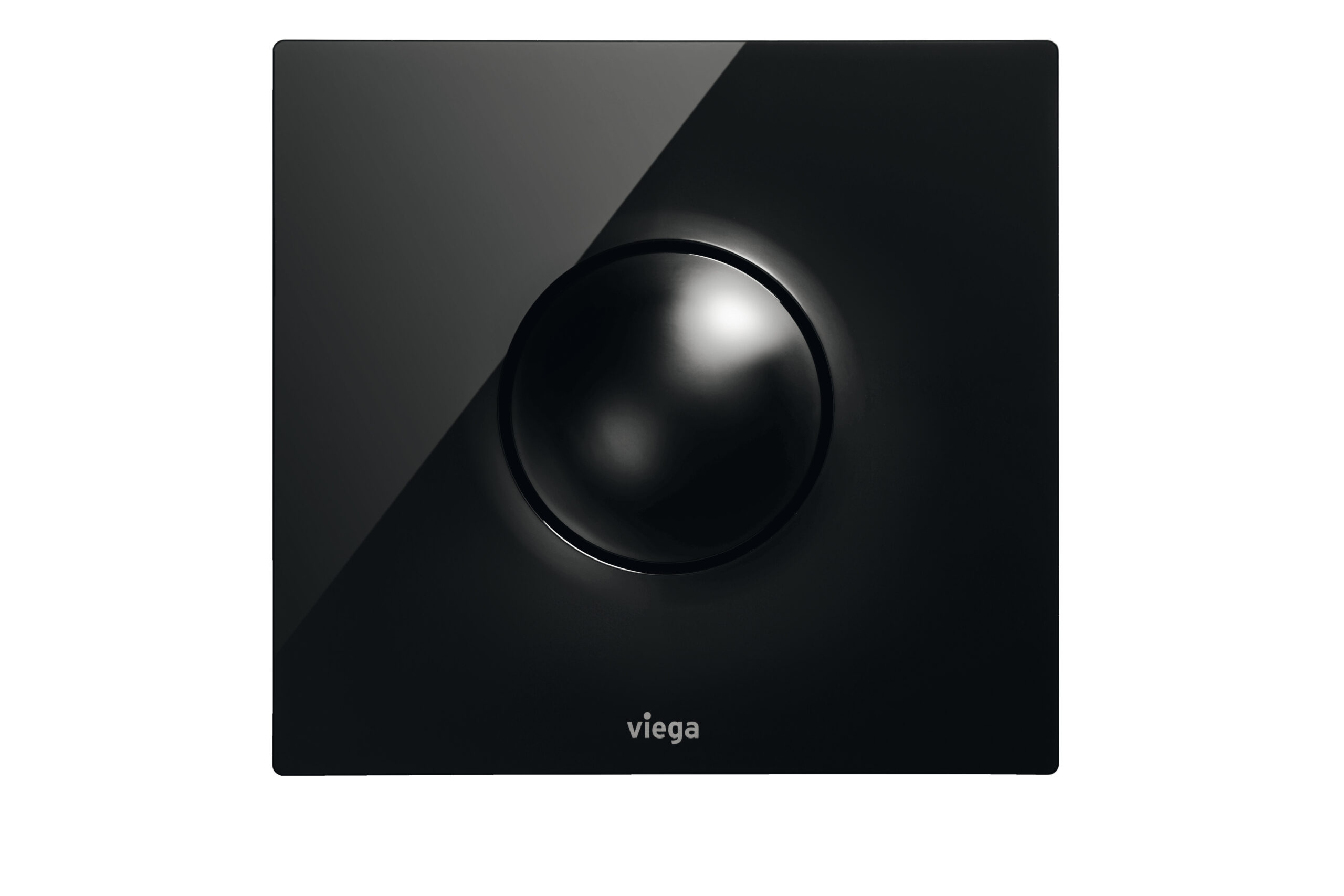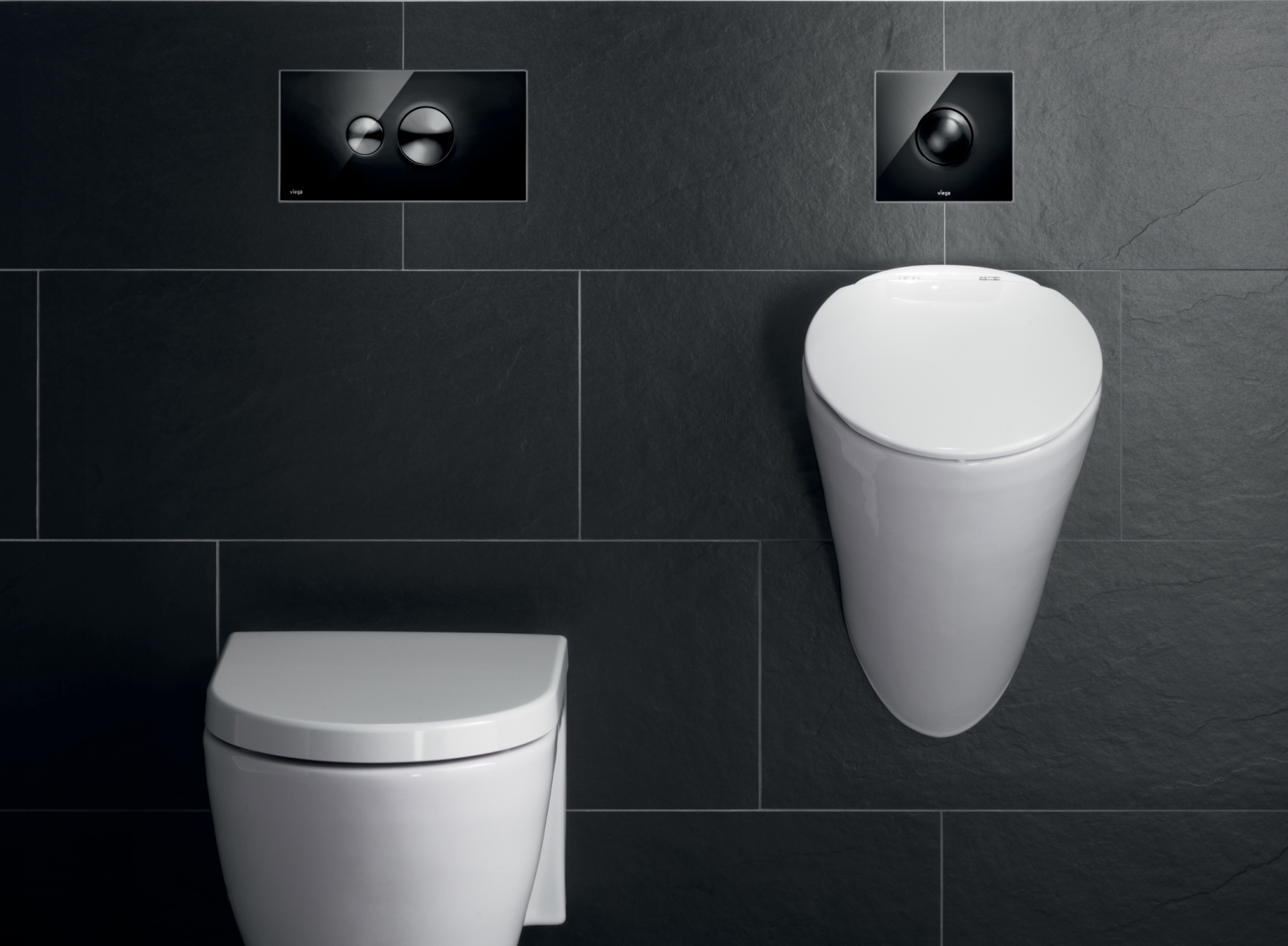 Monolith
The Geberit Monolith sanitary module for washbasins looks great in small as in large bathrooms. It is made of high-quality, easy-care materials such as glass and aluminum, and includes proven sanitary technology . Flexible interfaces allow rapid and reliable connection to existing terminals.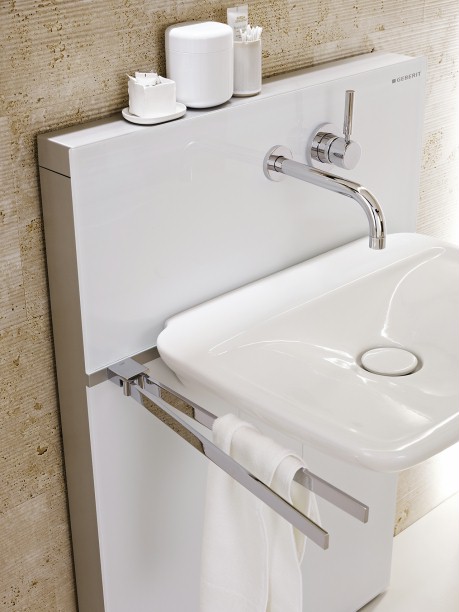 Proven technology, contemporary design
The Geberit Monolith sanitary module for WC has been recognized with several international awards and is already a hit with designers and homeowners. All the working parts, including tank and fill and flush valves, are hidden inside a sleek metal-and-glass housing, available in wall-hung or floor-standing models.
Bath heater
INSTALLATION UNDER BATH
Bathe in warmth and comfort with Jaga's recessed appliances. The Low-H2O element under your bath ensures that the tub always has a pleasant temperature and that the water will stay warm longer. Ideal for hours of relaxation. Added benefit: you won't lose any precious space in your bathroom.
Residental wall axial fans by Vortice
MEX 100/4″ LL 1S units are made of shockproof and UV resistant with ABS and AC motor equipped with long-life ball-bearings and mixed-flow impellers made of PP resistant to aggressive substances.
Integrated butterfly back-draught shutter designed to prevent unwanted air inflows when the appliance is switched-off. Made with protection rating IP45, suitable for installation in Zone 1 of bathrooms, as defined by international standard IEC 60364-7.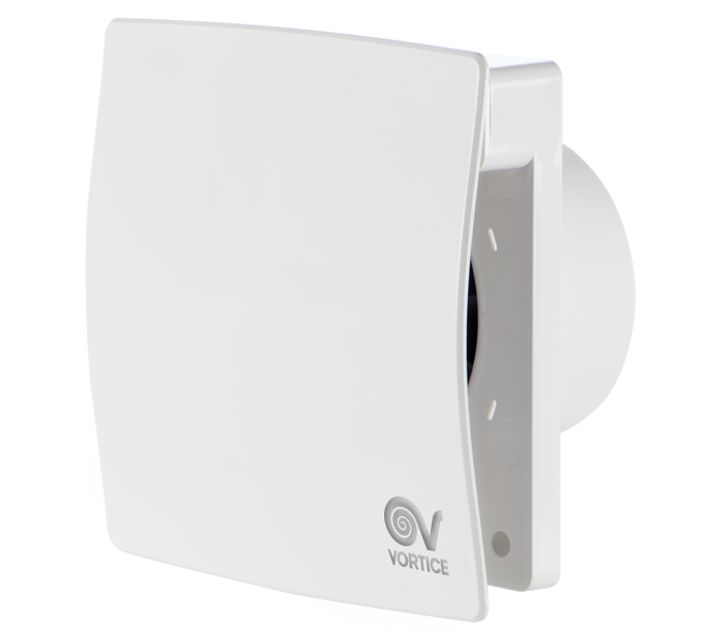 Some of available models
Smart Solutions Pro provides complete process of distribution, project planning and installation.
Our partners
We are proud to present you our partners. Currently we are working in Serbia and Montenegro and we provide variety of solutions for heat and cooling systems. Clean technologies and high energy savings is our top pririty.



























Are you ready for the future?